Certificate in Sustainable Investing and Finance
Efficient markets, equilibrium prices, and rational agents! Really? What modern finance really is about.
This programme aims to introduce sustainable investment professionals and intermediaries from the responsible investment space into modern finance and investment practice. The program provides sustainable investment proponents with deeply needed technical and conceptual knowledge of financial markets, and modern methods of financial decision-making such as financial data science, in order to support them in building economically and environmentally meaningful products e.g., green bonds, SRI funds etc.
Conventional finance theory, as has been taught and applied over decades, has proven too stylized and too unrealistic in its base assumptions to capture the essence of sustainable finance. Instead of endorsing conventional finance, this program is based on truly state-of-the-art finance theory e.g., behavioral finance, evidence-based finance, and financial data science as the key enablers to unlock the potential of sustainability for good investment decisions and ethical finance practice.
Successful participants will significantly enhance their abilities and employability in three distinct ways:
Removing roadblocks to mainstreaming RI: understanding how the 'tools of the trade' of conventional finance constrain building the sustainable finance paradigm and how to cope with them; Practicing truly modern and flawless finance: learning to apply state-of-the-art finance methods and investment thinking such as AI, quantitative approaches, and financial data science; Learning to behave strategically towards mainstream finance: identifying inroads for sustainable products and investment techniques into the domain of orthodox and conventional investment management After passing the exam successful candidates are granted the title Certified Sustainable Investing and Finance Professional
From Carbon Disclosure Project to TCFD
From TCFD to EU ETG Climate related Disclosures Report
EU TEG guidelines (e.g. double materiality, collect and estimate GHG emissions)
Technical Logic
Taxonomy, classifications and NACE
Prime Use Cases
Green Supporting Factor & Co.
EU Climate Transition Investing in Equity Markets
Net Zero 2050
Points of Departure for Decarbonising
-7%' Trajectories
Measures against Greenwashing
Comparison of ESG Aspects of Equity and Bond Markets
Net Zero and Refinancing
Bond Markets vs. Equity Markets
GHG intensity vs. Absolute GHG emission
-7%' Trajectories in Bond Markets
Post investment decisions
Sovereign and regional bonds
Green bonds, EU GBS and green infrastructure
Investors
Market growth
EU GBS
Green bond due diligence
Relative valuation of green bonds
Regulative, legislative framework and initiatives around green bonds: how independent are
green ratings?
Green bond indices
Green infrastructure projects
Reporting expectations
From green bonds to social bonds to SDG bonds
The programme consists of 3 online live sessions.
The first placed at the beginning of the programme, the second before the exam. In between the workshops, candidates study in self-paced mode, supported by webinars.
Acquired knowledge will be subject to a two hour exam.
All students passing the exam will then start a project work.
The result of the project work will be presented in a two-day closing session.
The overall workload for the students sums up to approximately 120 hours during the six month study period. On average, this means 5 hours per week during the programme.
SRI professionals
Professionals in Sustainable Finance
Green Bond specialists, originators
Intermediaries e.g., rating analysts
Representatives from NGOs and Sustainable Finance Initiatives who seek to obtain in-depths expertise in finance.'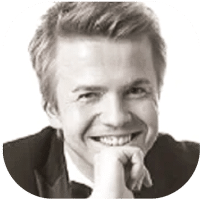 Professor Dr Andreas Hoepner
Professor of Operational Risk, Banking & Finance at the Michael Smurfit Graduate Business School and the Lochlann Quinn School of Business of University College Dublin (UCD)
He is currently also heading the 'Practical Tools' research group of the Mistra Financial Systems (MFS) research consortium. Dr Hoepner serves as board member of the Financial Data Science Association and sits on independent assessment committees for the Investment & Pensions Europe (IPE) Awards, the Investment Innovation Benchmark (IIB), and the RI Awards. He sits on advisory boards for Bank J. Safra Sarasin, the Carbon Disclosure Project (CDP), the Deep Data Delivery Standards, the Future World Fund, Kempen and Invesco. Andreas received his PhD from St Andrews in June 2010, where he was on faculty 2009 to 2013 and built up the Centre for Responsible Banking and Finance as its Deputy Director. He is founding co-director of a social enterprise (Sociovestix Labs, a spin-off from the German Research Centre for Artificial Intelligence [DFKI]).
Prof Dr Hoepner's financial data science research has made him sole inventor of the US patent investment performance measurement (No. US8751357 B1).
Stimmen unserer CSIF Absolvent*innen